Yesterday was the release of the new CD from the Used, titled Lies for the Liars. I picked it up and goddammit is it good!

The Used has been one of my favorite bands for a few years now, and when I went to see them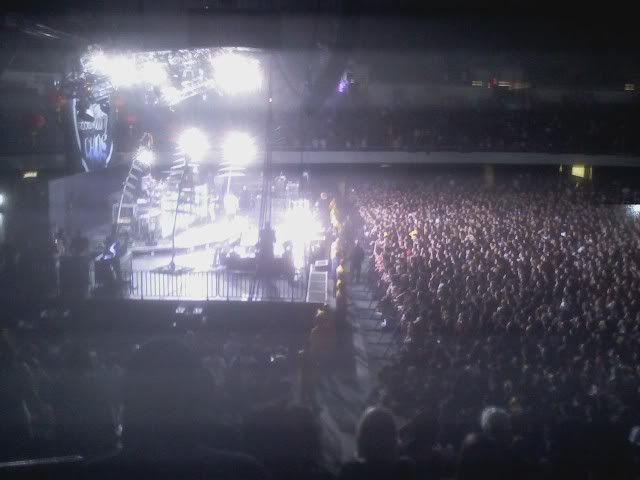 at Long Beach a couple months ago it was amazing. I had seen them before, but with them headlining the Taste of Chaos this year, they sounded perfect.

While at the Long Beach arena they played a few of their new songs, and while they sounded amazing live I knew I'd have to wait a while for the CD to come out so I could listen to the new stuff all the time.

The new CD definitely puts out a different style than the other two, but they did a really good job with coming up with the new sounds and songs. If you're a fan of the Used, definitely go out and pick this thing up.

Last night I went to pick up John from Burbank, as he'll be staying with me for the next four days. While I was out there I stopped by Darsky's to hang out, and we went for a burger down at Gordon Biersch. Sooooo gooooooddddd. And if you read that as "so god", it's just about right.

Anyways, I'll be busy hangin with John all week so we'll see how the bloggin goes.

Until next time.